4 Things to Keep in Mind When Choosing Shingle Colors
Jan 22, 2019
Thanks to modern manufacturing technologies, homeowners have the latitude to choose virtually any asphalt shingle color that works with their home. For some, however, the sheer number of choices can be daunting. Roofing and replacement windows experts at Rogers Roofing offer some guidance by providing a list of the things you should consider when choosing your roof color.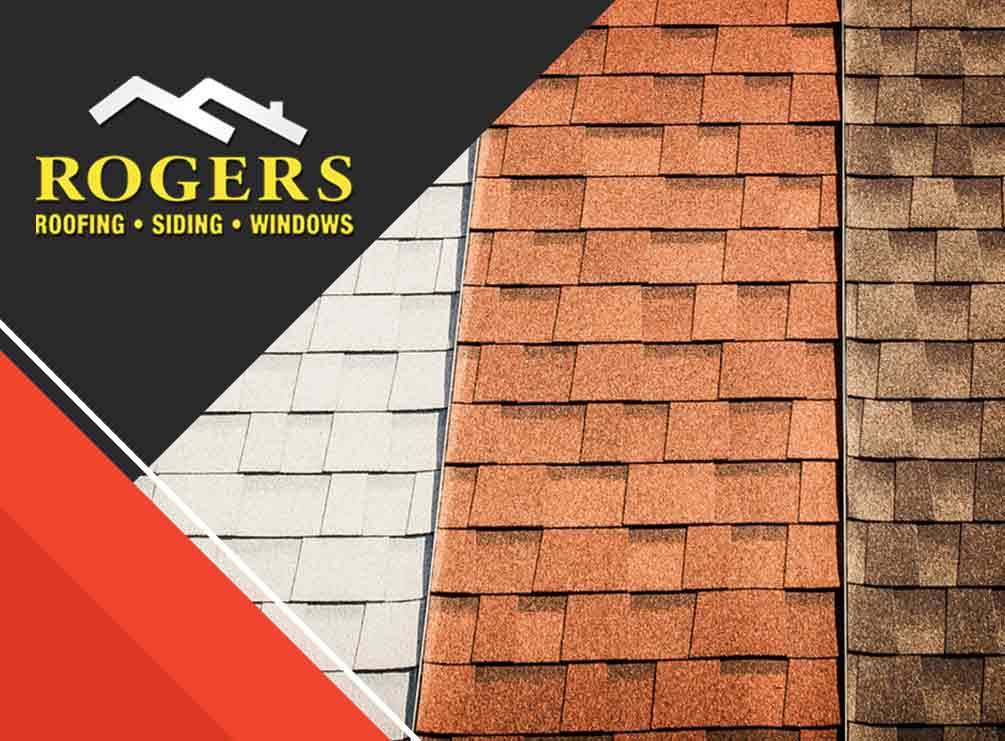 Complementary Colors — A color wheel is an old yet reliable tool for choosing complementary color pairs, and if you are having trouble deciding where to start choosing your roofing colors, this is it. Complementary color pairs are especially useful if your home has components that aren't up for replacement yet.
Light vs. Dark — In addition to creating contrast between siding and other exterior elements, light and dark roofing systems also have their practical benefits. Light-colored roofing can help you save on your cooling costs during summer, thanks to its natural reflectivity. It works the same way as wearing a light-colored shirt in the sun for staying cool: it reflects some of the sunlight and reduces the heat that's ultimately absorbed. The same is true with light-colored roofs. The less heat absorbed through the roof, the cooler your indoors will be during summer. Conversely, a dark-colored roof can be beneficial for homeowners who experience extremely cold winters. Note, however, that dark roofs are a better option if you intend to sell your home as they have historically attracted more buyers.
Permanent Elements — Homes that have permanent siding like brick should have roofing to match, considering these permanent elements will likely outlast the new roof by decades. You might find that this limits your color choices, but you might be surprised to know there are many roof colors that look great with brick.
Neighborhood Colors — Certain neighborhoods have a specific color palette that would make your home stick out like a sore thumb if you choose anything else. The beauty of modern asphalt shingles is that you can take a variation of the same theme – a dark roof and neutral siding, for example – and still come up with a look that is distinctly your own.
Rogers Roofing can help you choose the right roofing color for your home. To learn more about our services, call today at (219) 933-9145 (Indiana) or (773) 492-2260 (Illinois). You can also fill out our contact form to schedule a free estimate. We serve Evergreen Park, IL, Hammond, IN, and the surrounding areas.