Commercial Roofing Services in Hammond, IN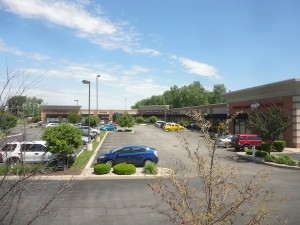 A dependable commercial roof must be built to meet the needs of the building it covers. But, it also must meet the budgetary constraints of the building's owner. That's why you should entrust your commercial roofing project to Rogers Roofing—we'll take care of both.
With a legacy of outstanding customer service that extends back more than 50 years, Rogers is a proven roofing contractor in the Hammond, Indiana, area. We offer roofing products for every commercial project, large or small, from CertainTeed and GAF—two respected industry giants that have been producing state-of-the-art roofing materials for more than a century.
For Low-Slope Roofs
Designed to deliver superior performance over traditional asphalt, CertainTeed Flintlastic® SA is a premium, self-adhering SBS modified bitumen roofing system that is suitable for most low-slope commercial roofing applications. Choose the Flintlastic SA base, ply (optional), and cap sheet combination that meets your building, performance, and warranty requirements. Your options include:
Flintlastic SA NailBase – A nailable base sheet for plywood/OSB or lightweight insulating concrete
Flintlastic SA PlyBase – A self-adhering base sheet or interply
Flintlastic SA MidPly Premium – A self-adhering base sheet or interply with an extended warranty
Flintlastic SA Cap – A standard workhorse cap sheet available in many colors
Flintlastic SA Cap FR – A fire- and impact-resistant cap sheet
For Flat Roofs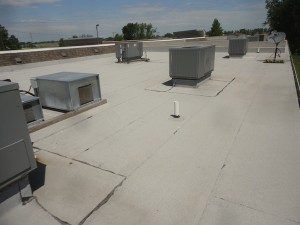 GAF's thermoplastic polyolefin (TPO) is a single-ply roofing membrane that offers excellent performance at a cost-effective price. Flexible without the need for plasticizers, TPO roofing provides excellent long-term resistance to heat, ultraviolet (UV) light, and fungus, making it a highly reliable commercial roofing system. What's more, its reflective and emissive white surface can help reduce energy costs and urban heat island effect.
Striking the Right Balance
By offering a combination of superior workmanship and top-quality materials at a reasonable price, Rogers will ensure that you receive reliable protection for your commercial, industrial, or institutional property in Hammond, IN—without overpaying.
Contact Rogers Roofing today to request a free commercial roofing quote. We can also provide details on our warranties and maintenance plan details. We're pleased to serve Northwest Indiana, Chicago, and surrounding areas.