Replacement Windows
If you're considering installing new replacement windows in Hammond IN, take a few minutes to look at all of the options we have available. Rogers Roofing is proud to install replacement windows manufactured by Marvin Windows and Great Lakes Windows. We have the products, sizes and custom solutions needed to turn your remodeling and window replacement dreams into reality!
Bay
A bay window consists of a large picture window flanked by two smaller windows set at angles. The large area of this window configuration invites the outdoors in, and may be used to create a cozy window seat or small hideaway within a room.
---
Bow
Bow windows combine four or more windows at equal angles to form a gently arching outward curve. As with bays, a bow window is a dramatic way to open up a room to light and views.
---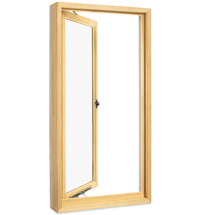 Casemaster
A casement window features a side hinge, so it opens and closes like a book when cranked or manually operated. Due to a tighter seal, casements resist air and water infiltration, but may also block ventilating breezes.
---
French Casemaster
The French casement window offers another unique and elegant option. It features two operating windows that crank outward and no center post, creating an unobstructed view of the outdoors.
---
Awning
Awning windows frequently accompany casements, picture windows or other awning windows. They are hinged at the top to allow light and ventilation without exposing a room to rain.
---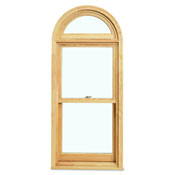 Double-hung
Traditional double-hung windows come in many variations. Marvin offers the Ultimate Double Hung, Ultimate Double Hung Round Top, Ultimate Double Hung Magnum and Ultimate Insert Double Hung. Choose from a full range of wood species, energy-efficient glass, grilles and divided lites, screens, clad colors and hardware finish options.
---
Glider
The glider's sash slides horizontally for simple operation and energy efficiency in spaces where a swinging sash would be in the way.
---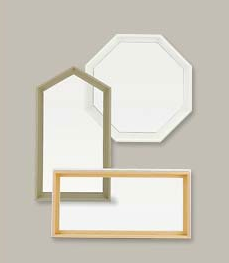 Shapes
Incorporate a round, a polygon or other shapes to add dimension and drama to a window or door configuration. Choose from hexagons, octagons, trapezoids, triangles, half and quarter rounds, ellipticals and hundreds of other shapes.
---
Call for a Quote on Beautiful Replacement Windows in Hammond IN
Even though everyone knows us as a roofer, many of our clients have turned to us for other home-related projects. Quality replacement windows in Hammond IN are a wise investment to make in your home. The right window can reduce your heating and cooling bills, dramatically enhance your home's curb appeal and increase the overall value of your home. For more information and design tips, please call Rogers Roofing at (219) 933-9145. We would be happy to answer any questions you have and provide a FREE window quote.
Please visit these pages for more information on our service areas of Hammond, Highland, Munster, Schererville, and Crown Point, IN; Chicago, Orland Park, Calumet City, Homewood, Palos Park, IL and other communities.