The Benefits of Giving Back to the Local Community
Mar 20, 2018
Being one of the top roofing companies is more than doing an excellent job. At Rogers Roofing, we also take pride in giving back to the community. Thanks to this, both our happiness and our community grow every day. Here are some benefits you get when you give back to the local community.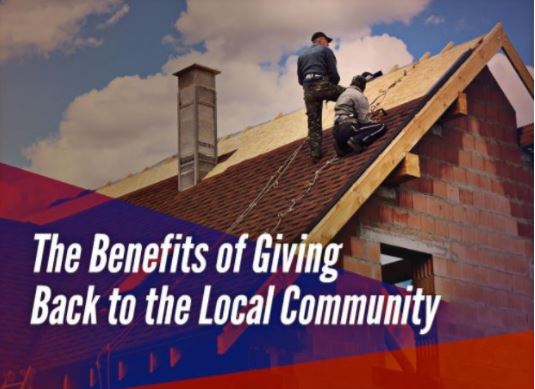 Personalized Customer Service
Every person should have a roof over their heads. We believe that being part of the local community means giving quality service to all members. This also means involving other members of the community in helping us with our services. Because of this, we also bond with the people in our area and learn more about their needs and priorities.
With this knowledge, we can customize our services based on the clients we have and the friends we make. For instance, our constant involvement with the "Rebuilding Together of South Lake County" organization is our way of expressing gratitude to the community. Through them, we have met several people with disabilities, veterans and low-income house owners. This has further developed our understanding of answering what our roofing clients need and how we can help them.
Accountability and Trust
As part of our service to the local communities, we also recognize that our actions affect more than just our clients. They can also affect those who see us passing by in the street or those to whom we have been referred. We want to impart to them the values of hard work, teamwork and passion through our services.
One example of this is the East Side Little League. We work with and sponsor them to help teach children through the fun of sports. As your local roofer, we show our support for the local team and help them recognize how the game builds the players' understanding of each other, cooperating together and having a positive mindset in life.
Call Rogers Roofing today at (219) 933-9145 to learn more about how we help our local community. We work in areas around Indiana, including Schererville, IN, as well as in Chicago.