Residential Roof Style Options in Chicago, IL
Apr 26, 2021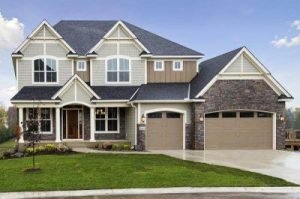 Your roof is crucial not only to the protection of your home, but also to its overall curb appeal. Before you make an investment in a new roof for your home in the Chicago area, it's important to understand all your options when it comes to style. You no longer have to settle for the same old options that may not suit your exact wants and needs. Instead, learn more about the different roof style options and how turning to Rogers Roofing, the residential roofing specialists trusted by Illinois homeowners for over five decades, can help. Some of the industry's best roof styles include:
Asphalt Shingles
This residential roofing option remains consistently popular, and for good reason. This cost-effective material is designed for an attractive appearance and reliable weather performance, all with minimal maintenance requirements. As a CertainTeed ShingleMaster™ roofing contractor, Rogers Roofing is certified to install asphalt shingle roofing from this renowned manufacturer, and we can even offer their exceptional warranty protection along with it.
Metal Roofing
Metal roofing has come a long way in recent years, gaining attention for its exceptional durability. Manufactured seamlessly, this type of roofing can mimic the style of other materials while providing maximum protection and energy efficiency.
Customize Your Roofing
Whichever style you select for your residential roofing project, with Rogers Roofing you'll be able to customize it with your choice of texture and color to create a look that perfectly complements your home. Whether you prefer the classic look of slate or shake or want to add a touch of Mediterranean charm with the look of tile, we have the roofing options to suit any preference or architectural style.
Get Started Today
If you're ready for a gorgeous, reliable new roof at your home, turn to the experts at Rogers Roofing. Contact us today to learn more about our residential roofing style options for Chicago, IL, homeowners.