El Niño Beckons: Preparing Your Home for Possible Severe Weather Events
Apr 22, 2014
It is hard to anticipate severe weather conditions, but it still pays to prepare your home for these sudden changes. If you are a cautious homeowner like many in the city of Chicago, you probably want to cover all your bases and make sure your property stays in good condition despite the erratic weather.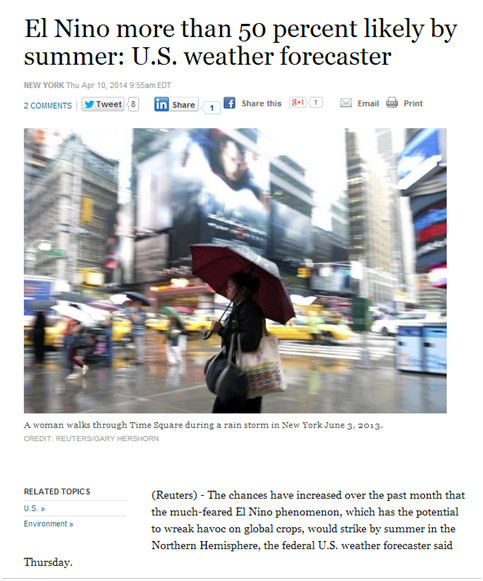 El Nino Beckons
Many experts believe that the El Nino phenomenon may again wreak havoc around the world. It has left a lot of damage to many industries in the past. According to a report:
The chances have increased over the past month that the much-feared El Nino phenomenon,  which has the potential to wreak havoc on global crops, would strike by summer in the Northern Hemisphere, the federal U.S. weather forecaster said Thursday.

In its monthly report, the Climate Prediction Center, an agency of the National Weather Service, pegged the likelihood at more than 50 percent.

In March, it said there was about a 50 percent chance of the weather pattern that causes floods and droughts across the world during the summer or autumn.
Be it a slight drop or steep rise in temperature levels, do not take chances by not keeping your home in tip-top condition. Rogers Roofing, a reliable roofer in Chicago, recommends starting with your roofing system first.
From the Top
There are many reasons to begin with your roof. As it is exposed to the elements for long durations, it can develop cracks or holes over time. Take the time to check if the home's structural integrity has been compromised. After taking care of your roof, you can start fixing the other areas of your home in relative safety. No matter what the condition is of your roof at the moment, it is best to hire the services of a company for roofing in Orland Park like Rogers Roofing for roof repairs and replacements.
(Article Excerpt and Image from El Nino more than 50 percent likely by summer: U.S. weather forecaster, chicagotribune.com, April 11, 2014.)