Free iPad Offer in May!
May 09, 2014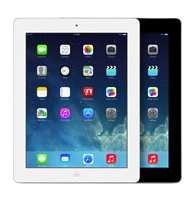 We're delighted to reward our customers with a free iPad with the purchase of a contract over $5,000. Anyone who owns an iPad knows how great it is — outstanding features and functionality, sleek styling, and so thin and light that you can carry it anywhere. So, simply make a decision to go with Rogers Roofing and sign your agreement of at least $5,000 before May 31, 2014 and you'll receive a new iPad.
This special offer is valid for new contracts only, signed in May 2014. Cannot be combined with other offers. Other restrictions may apply. Check with your Rogers Roofing representative for more details.