Ideal Roof Materials for Different Kinds of Roofs
Oct 21, 2015
There are many kinds of roofs available from established manufacturers, and each of them has its own unique qualities. When it comes to building your home, it is important to match your roof with the right material. In this article, Rogers Roofing suggests roof materials for three different roof types: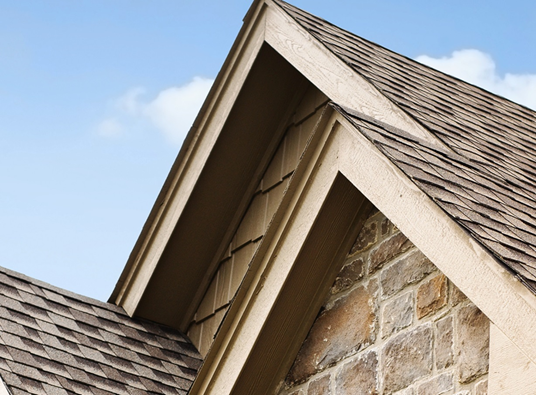 Gable
Also known as pitched and peaked roofs, gable roofs are triangular. They easily shed water and snow and can provide attic space or a vaulted ceiling. They are easy to build and affordable and come in a wide variety of designs including:
As your trusted roofer in Chicago, we offer asphalt shingles, which are a great fit for this kind of roof. Our product can resist strong winds, which shores the weakness of a gable roof type.
Hip
These roofs have equal slopes on all four sides and come together at the top to form a ridge. Compared to gable, its inward slope offers stability, which makes it an ideal roof in windy and snowy regions. Similar to gable roofs, these also offer extra space for an attic or vaulted ceiling, which can improve ventilation in your home. There are different hip roofs such as:
Simple
Cross Hipped
Half-Hipped
Apart from asphalt shingles, we also offer tiles that will match this kind of roof type. These can resist moisture to help deal with the roof's vulnerability to leaks. Our training and years of experience help us install this material with ease. This will give you more time to focus on other important tasks.
Mansard
This four-sided roof has a double slope on each side that meet to form a low-pitched roof. The lower slope is much sharper than the upper slope and each side can be flat or curved. These roofs are a great option for homeowners who want to expand their space. You can add an attic or a garret for added functionality. As one of your preferred roofing companies in Northwest Indiana, we offer metal that complements Mansard roofs well. These can reflect the sun's heat and help promote comfort in your home. This will help lessen your reliance on heating and cooling units and lead to more energy savings.
When building your home, always remember to pick the best roof material for your roof type. You can depend on Rogers Roofing to provide you with the best roofing options for your home. For more information on our products, contact us at (219) 933-9145 (Indiana) or (773) 768-3022 (Indiana).