Replacement Windows: Improving Indoor Comfort and Lighting
Apr 29, 2015
Many homeowners get new windows for aesthetics. The fresh and stylish look that replacement windows provide is simply matchless. They brighten your exterior and help highlight the best features of your home, no matter what kind of architectural design you have.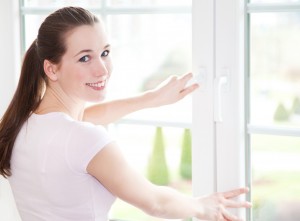 The great news is like your Hammond roofing, replacement windows are not just good for your home's exteriors. They also provide numerous benefits indoors such as enhanced ventilation and natural lighting.
Ventilation
Any part of your home requires sufficient ventilation. From your living room, kitchen, bath area to your master's bedroom and guest spaces, ventilation is important. How so? Proper ventilation essentially improves the health of the occupants, which reduces absence rates at work or school. It also increases indoor comfort, making your home a pleasant place to dwell in. Replacement windows play a big role in enhancing your home's ventilation and air circulation. Here's how:
• Replacement windows give you better control in regulating the air that comes in and out of your home.
• Replacement windows are good solutions to your old windows. Chances are your old windows cannot completely seal comfortable temperatures inside your home anymore.
• Replacement windows reduce dampness and condensation, which eliminates the presence of mold and mildew.
Natural Lighting
Another indoor benefit of replacement windows is they are a great source of natural lighting. Natural light does not only help you save on energy but it is also good for the health of the inhabitants. Here at Rogers Roofing, we have a range of window styles that are carefully crafted for specific purposes. If you are planning to replace your old windows with something that lets in more light, consider the following:
• French Casemaster – This style features two window panels that crank outward. It has no center post, which creates an unobstructed viewing and enhanced lighting experience.
• Glider – Our glider window's sash slides horizontally, making it easy to operate and maintain. Because of this design, it is simpler to either let in some air or more light whenever you need it.
• Bow – Bow windows are known have a dramatic and stylish appearance. In terms of lighting and ventilation, they also do a great job in increasing indoor comfort.
Aside from your roofing in Crown Point, IN, replacement windows can also boost your indoor comfort considerably. So don't hesitate to get new windows this season. At Rogers Roofing, we will be glad to help you.
We install a variety of quality roofing, siding and window products that can match all kinds of homes. If you need home improvement experts that you can trust, just call us at (219) 933-9145 today or send us a message to get started.