Scheduling Roof Touch-Ups: When, Why, and Whom to Contact?
Jul 27, 2016
A well-maintained roof keeps you and your family safe from the elements. It also ensures indoor comfort and adds aesthetic appeal to your home. You can keep your roofs in tip-top shape with quality services from one of the most trusted roofers in Northwest Indiana, Rogers Roofing.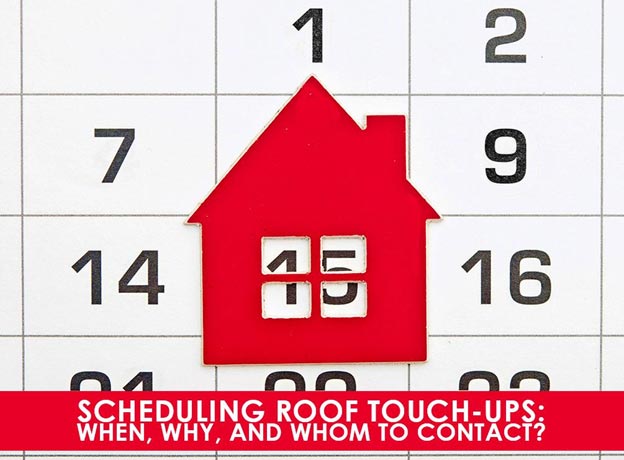 When Do You Schedule Repairs?
We recommend roof touch-ups during cool or calm weather conditions like fall. During this period, we can check if your roof has endured any damage during the first half of the year. This way, we can prepare your home for the upcoming cold months. The weather condition also makes it ideal to finish exterior home improvement projects.
Why Should You Schedule Repairs?
Roof repairs make sure that your home is ready for any weather condition, even extreme ones. Repairs also prevent costly damage such as leaks and moisture issues like mold and rot. If you take the proactive step against roof damage, you can also prolong the service life of your roofing in Orland Park, IL.
Whom Do You Call for Quality Repairs?
Only skilled contractors like Rogers Roofing can handle roof repairs efficiently and safely. We have years of experience handling different types of damage. We thoroughly inspect your roof for any visible or hidden problem. After assessing the state of your roofing, we will make the necessary repairs. If we see that your roof is beyond repair, we will then recommend complete replacement.
You can trust us for your roofing needs because we carry top certifications in the industry. We are proud to be a CertainTeed Master Shingle Applicator™ and SELECT ShingleMaster™. We also have an A rating in the Better Business Bureau.
Let Rogers Roofing keep your roofing in Crown Point, IN, in great shape. We are dedicated to giving you the best home improvement experience. When you work with us, you can expect professionalism, communication, customer satisfaction, and quality products and services.
Call us today to learn more about our repair or replacement service. Indiana homeowners can reach us at (219) 933-9145, while Illinois homeowners can call us at (773) 768-3022. You can also fill out our contact form for a free quote.