The Science Behind Cool Roofs
Aug 10, 2016
According to Remodeling magazine's "2016 Cost Vs. Value Report," energy efficiency contributed to higher returns of investment. Energy efficiency was also a driving factor for home improvement projects based on the latest Emerging Trends in the Remodeling Market study. If you want to save energy in your home, you can invest in cool roofs.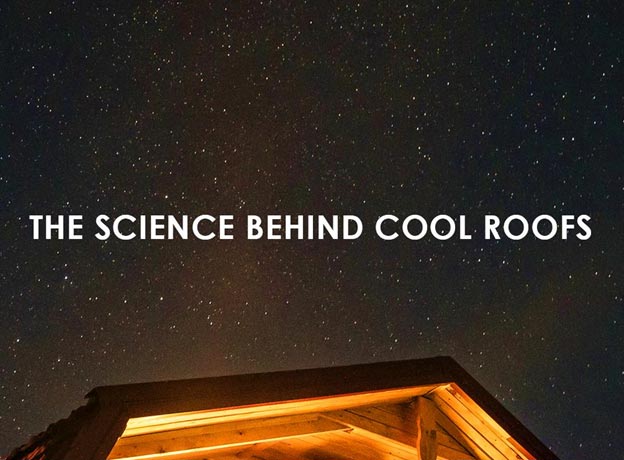 How Do Cool Roofs Work?
The sun emits ultraviolet rays, infrared energy, and visible light. As they hit your roofing in Evergreen Park, IL, they either reflect back into the atmosphere or get absorbed by the property. If the roof absorbs too much heat, it could adversely affect building temperature. This pushes you to use your HVAC systems too much.
This is where cool roofs come into play. Through special coatings and colors, roofing materials like metal can re-emit the heat. This maintains a consistent building temperature so you don't have to push your HVAC systems to the limit. This also results in lower utility bills and better indoor comfort. Cool roofs also help create a better environment by reducing urban heat island effect.
What Are Your Options?
Metal Hammond roofing is one of the most popular options for cool roofing. This comes with special pigments that improve the reflectivity of the material, saving up to 40% in summer energy costs. With this coating, you don't have to rely on white colors only for better reflectivity.
If you need energy-efficient shingles, Rogers Roofing recommends Landmark Solaris® PLATINUM shingles from CertainTeed. This ENERGY STAR®-certified shingle series has colored granules that reflect solar energy, reducing roof temperature. They also reduce thermal shock, limiting the contraction and expansion of building materials.
Make sure you work with expert roofers like us for a long-lasting and reliable cool roof. We are certified installers of CertainTeed asphalt shingles. We can also install energy-saving metal roofs on your home. For more energy-savings, we can install windows in Hammond, IN, from Marvin®. They come with advanced materials that meet the ENERGY STAR requirements for more savings.
To learn more about cool roofs and energy efficiency, give us a call today. Illinois homeowners can reach us at (773) 768-3022 and Indiana homeowners can call us at (219) 933-9145. You can also fill out our contact form for a free quote.