Choose From a Variety of Metal Roof Colors for Your Home in the Midwest
Jul 01, 2022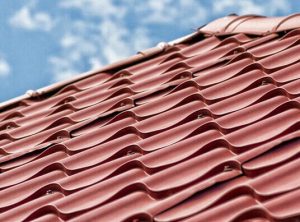 So, you're considering having a metal roof installed on your home, and now you're choosing from a wide selection of metal roof colors. This is an exciting process that also plays a role in the amount of curb appeal your home will have after your new roof installation is said and done. But how do you choose from a plethora of different colored metal roofing?
There are many practical and aesthetic factors that come into play when choosing the perfect metal roof color for your Midwest home. Let's dive into the nitty gritty of picking the ideal roofing color.
How to Choose a Metal Roofing Color
The most crucial step in deciding on the perfect metal roof color for your home is quality. A high-quality paint finish is a must to ensure your roof will be able to stand the test of time and hold up against Mother Nature. Plus, a better paint finish will prevent your roof from prematurely fading, peeling, rusting, and chipping.
Next, you'll want to look at the style of your home. When choosing between different metal roof colors, it's easy to look at one and fall in love. But will it match the color and architecture of your home? It's best to choose a color that will accent your siding, doors, and windows.
And last, but not least, choose a color you love! It's difficult to change the color of a metal roof, so it's important to make sure you won't grow tired of looking at the color you decide on.
Choose Your Local Roofing Contractor for Your Metal Roof Installation
At Rogers Roofing, we install CertainTeed metal roofs on homes in Chicago, Illinois, and across other states in the Midwest. To get started with your own metal roof, call us today. We have a large selection of metal roof colors for you to choose from, and we'd love to help you achieve the roof of your dreams.