Ways to Keep Your Home Cool This Summer
May 18, 2015
Have you come up with a plan to keep your home cool and comfortable this summer? With Indiana's warm, humid summers, keeping your home dry and comfy can be a bit of a challenge. If you haven't, one of your trusted roofing companies in Northwest Indiana is here to help. Rogers Roofing has several tips to keep your home cooler this season.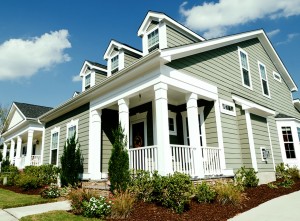 Replace Your Roof
Roofs play a crucial role in terms of protection. Once that protection is compromised, your indoor environment gets negatively affected too. If your roof has missing shingles, rot or is showing signs of wear, get in touch with us for an inspection. It's possible we'll recommend a roof replacement due to age or damage.
Get New Windows
Another way to keep your home cool this summer is by letting in fresh natural air. If you opt to use your cooling system, be sure your windows are in tip-top condition. Otherwise, you're likely wasting valuable energy. At Rogers Roofing, our replacement windows are selected especially for energy efficiency. They are made from top-notch materials that are resistant to moisture and condensation.
Install New Siding
Some people underestimate the value of a good siding system. Did you know that insulated vinyl siding can improve your home's energy efficiency by up to 20%? We also install James Hardie® fiber cement siding which is created to withstand all kinds of weather. James Hardie products make use of Engineered for Climate® technology, an innovation that allows you to select the most suitable siding for our climate.
Getting new windows, installing new siding and replacing your roofing in Schererville, IN, will significantly improve your overall indoor environment. With these fixes, you'll enjoy a dry, cool, and comfortable home this summer. Get in touch with Roger Roofing at (219) 933-9145 to learn more about our products and services. We know what Indiana homes need, and we're here to deliver it!