Winter Home Maintenance Checklist to Prepare for the Cold Months in the Midwest
Aug 02, 2022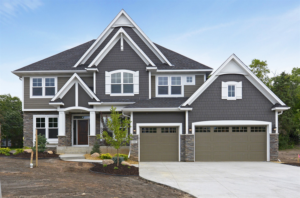 Winter is quickly approaching, and many homeowners in Chicago and the Midwest are scrambling to prepare for the harsh weather that is sure to come. Are you ready to handle what's next, or do you need help figuring out how to make sure your home is fortified for the winter months? If it's the latter, you've come to the right place. Here is a winter home maintenance checklist for you to follow to ensure you, your family, and your home remain safe during the cold season.
1.    Inspect Your Roof & Gutters
This is the key to making sure your home is secure and ready for anything Mother Nature may have in store. Your roof is your home's first line of defense against the elements, so it should be in perfect condition. Look for any of these signs to determine whether your roof or gutters need a quick repair before winter:
Damaged or missing roofing materials
Damaged or missing flashing
Warped roofing
Sagging roofing
Dark patches
Gravel in gutters
It may also be wise to take a look at your basement. Sometimes, roof damage is much trickier to spot, and leaks may only be visible from the inside of your home.
2.    Check Your House Siding
Next up on your winter home maintenance checklist is to check your siding, which is equally as important as inspecting your roof. Your siding helps to keep your home well insulated, and during a snowstorm, temperatures can drop drastically. Have you noticed changes in your electric bills recently? Or perhaps an increase in pests in your home? Both of these signs point toward damaged siding. A few other signs include:
Chipping paint
Bubbling
Mold, mildew, or fungus growth
Warping
3.    Look at Your Windows—Not Out of Them
Damaged windows are a common culprit for loss of insulation and energy efficiency in residential properties. During the winter, a lack of those two things can be uncomfortable at best and dangerous at worst. Search your windows for these signs of damage:
Leaks
Cold drafts
Condensation
Sticky windows
Chipping or rotting frames
Broken or cracked panes
Warping
How to Prepare Your Midwest Home for the Winter
Now that you have a quick winter home maintenance checklist to help you look for high-priority signs of damage, if you do happen to spot anything amiss, you'll need a home improvement company to turn to.
At Rogers Roofing, we offer a number of roofing, gutter, siding, and window repair services to make sure your home is in tip-top shape for the colder months. We have been in business since 1968, and we have the skills and knowledge necessary to make sure your home is secure and protected from the elements. Contact us today to learn more about how we can help you and your home.