The Very Best in Metal Roofing From a Trusted Contractor Serving Hammond, IN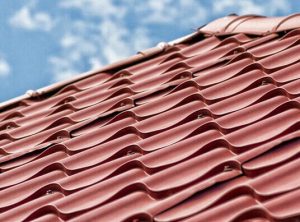 If it's time to replace the roof over your home in Hammond, Indiana, you might want to think about metal roofing. Why? When it comes to appearance and durability, a metal roof can strike the perfect balance. How? A metal roof can replicate the detailed look of real wood shake, quarried slate, or traditional clay tile roofing while performing with the strength of steel roofing.
At Rogers Roofing, we understand that a new roof is a serious investment, and we're committed to helping our customers understand their options so they can make the best possible decision. We're pleased to offer best-in-class metal roofing from industry-leader CertainTeed.
Benefits of Metal Roofing
As the fastest-growing sector of the residential roofing market, metal roofing is undergoing a bit of a renaissance, and for good reason. Here are just some of the factors behind the rise of architectural metal roofing. It is:
Lightweight – In some cases, a metal roof can be installed directly over an existing asphalt shingle roof, eliminating the cost and mess of a tear-off.
Stylish – Having evolved far beyond the corrugated sheets often seen on barns and sheds, today's metal roofs are available in a variety of attractive design and color options.
Strong – Virtually impenetrable, a metal roof will resist damage from tree branches, hailstones, rust, rot, and pests.
Energy efficient – Metal roofs deflect sunlight, which means less heat is absorbed through the roof, reducing the need for indoor cooling and the corresponding energy consumption.
Low maintenance – Unlike other roofing materials, which can break, crumble, and discolor over time without costly and ongoing upkeep, a professionally installed metal roof requires only periodic cleaning and inspection to ensure decades of reliable performance.
While no roofing material is ideal for every roof replacement project, it's easy to see why metal is gaining popularity among homeowners. If you think a metal roof might be right for your home in Hammond, IN, the team at Rogers Roofing can help you explore metal roofing options from CertainTeed. To learn more or request a consultation and free quote, contact us today.