Installing Bulldog™ Gutter Guards on Properties Throughout Chicago, IL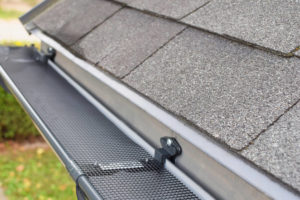 So, you've invested in a gutter system for your Chicago, Illinois, home, but are you still struggling to see the value in your new gutters? Perhaps you still find yourself having to climb up a ladder each weekend to remove clumps of leaves and debris from them. If this sounds all-too familiar, you're missing a valuable piece of the puzzle: gutter guards. These gutter accessories prevent clogs from forming in your gutters, which helps the entire system perform optimally.
At Rogers Roofing, we install Bulldog™ gutter guards that are made with premium materials and are built to last. They have been tested to withstand various weather conditions, including up to 14 inches of snow or rain per hour, and will strengthen your entire gutter system. It doesn't get much better than that.
Invest in Gutter Protection
Gutter systems are invaluable to residential and commercial properties. They collect rainwater and lead it away to another location so that your home or business's foundation does not suffer. And when you add gutter guards to your system, they will improve the performance of your gutters as they'll prevent debris from piling up and causing a blockage. The gutter guards we install are constructed of 98% recycled aluminum that will not distort or warp over time and are available in white or dark bronze.
Schedule Your Installation Today
For more information about the Bulldog gutter guards we install on homes throughout Chicago, IL, don't hesitate to reach out to Rogers Roofing today. We look forward to hearing from you.