Schedule Your Roof Inspection With the Pros Serving Chicago, IL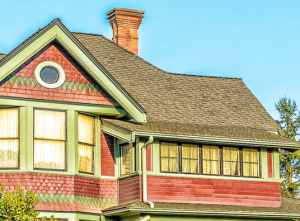 Many homeowners believe roof inspections are unnecessary expenses. But what if we told you that an inspection could help you catch roof damage before it becomes a bigger issue? Oftentimes, missing shingles or damaged flashing isn't noticeable from the ground, but the technicians at Rogers Roofing would be able to notice any and all problems with a thorough examination. We've been in business for over 50 years, and in that time, we've helped countless homeowners throughout Chicago, Illinois, with all their roof-related needs. Let us provide you with a roof inspection that will determine if your roof is ready and able to protect your home through all kinds of inclement weather.
Reasons to Schedule a Roof Inspection
During your roof inspection, our technicians will examine every component of your roof, including its structural support. We will take note of any:
Missing or damaged tiles and shingles
Sagging
Staining
We'll also check the flashing under your roof to look for any signs of leaking, cracking, or pest infestations. Once the inspection has concluded, we will come up with a plan to complete any repairs that are deemed necessary. And if the damage is beyond repair, we may even recommend a full roof replacement.
Let's Get You Penciled in for a Roof Inspection
Rogers Roofing is the local roofing contractor you can rely on for expert services in Chicago, IL. Give us a call today to schedule your roof inspection and make sure your roof is in tip-top shape.