Turn to the Roofing Contractor Serving Chicago-Area Homeowners and Business Owners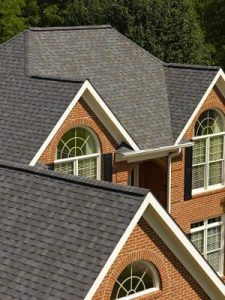 The condition of your roof will determine how well you and your property are protected from the elements, so it's important that you make sure your roof is operating optimally. To do so, turn to Rogers Roofing—your local roofing contractor in Chicago, Illinois, that has a long history of providing excellent roofing products and services to area residents. We have been helping homeowners and business owners with their roofing needs for more than 50 years, and we can make sure the roof on your home or business is functioning as it should be. We make sure the building structures in Chicago, Orland Park, Tinley Park, Evergreen Park, and more are prepared for the brutal cold of winter, the searing heat of summer, and everything in between.
The Roofing Contractor Helping Chicago, IL, Homes & Businesses Stay Safe
Since we first opened our doors over half a century ago, our technicians have seen every Midwestern weather condition and learned the best roof installation methods to keep your property safe and secure. We install and repair a full range of roofing styles, including asphalt shingles, concrete tile, metal, and flat- and low-slope roofing, all with the goal of keeping our customers safe—even during severe weather conditions.
Additionally, we partner with some of the top manufacturers in the industry to bring you high-quality roofs that will look great and perform even better. A few of the manufacturers we partner with include:
CertainTeed
GAF
DaVinci Roofscapes
Malarkey
More Than Just a Roofing Company
While many roofing companies on the market focus solely on roof replacement and installation services, we do things differently at Rogers Roofing. In fact, we pride ourselves on being the most versatile roofing contractor in Chicago, IL. We offer a comprehensive selection of vinyl siding, fiber cement siding, replacement windows, gutters, and gutter protection. Our high standards for workmanship and service are just a few of the many reasons why we were awarded the 2013 "Big 50" award by Remodeling Magazine—the leading publication in the home improvement industry.
Find Out More About the Roofing Systems We Install on Chicago, IL, Properties
Residents of Chicago, IL, and surrounding communities know what makes Rogers Roofing the best roofing contractor in the area: our dedication to providing stellar customer service and top-of-the-line products. To learn more about what we have to offer your home or business, call Rogers Roofing or submit an online request to schedule a free estimate for your roof.