Bulldog™ Gutter Guards Installed in Homes Across Crown Point, IN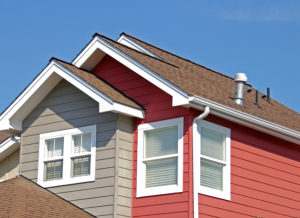 Are you tired of cleaning out debris from the gutters of your Crown Point, Indiana, home? If so, Rogers Roofing can help by installing gutter guards. With our premium Bulldog™ gutter guards, your gutters can efficiently redirect rainwater away from your roof and your home.
Rogers Roofing is a home improvement company that specializes in gutters, roofing, siding, and more. We have been helping homeowners throughout the state for over 50 years, and we take pride in providing top-of-the-line products and services. If you're tired of dealing with clogged gutters, we're the experts to reach out to.
Our Gutter Splash Guards
Are you concerned you won't find gutter guards that fit your current gutters? There's no need to worry. The rain gutter guards we install at Rogers Roofing can fit new or existing gutters. They are also designed to:
Strengthen your entire gutter system
Handle even the toughest rainstorms—in fact, they've been tested to handle more than 14 inches of rain per hour
Prevent birds and other animals from nesting or getting stuck
Be invisible from the ground
Additionally, Bulldog™ gutter guards do not interfere with roof shingles and are available in either dark bronze or white. And, because we're confident in our products, our gutter guards are backed by a 25-year no-clog guarantee.
Gutter Guards for Your Crown Point, IN, Home
For more information about the gutter guards installed by the experts at Rogers Roofing, contact our team today. We are more than happy to answer any questions you may have.