CertainTeed Vinyl Siding for Homes in the Crown Point, IN, Area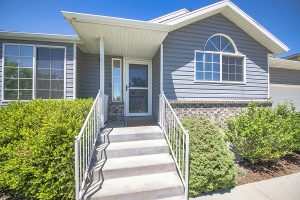 Do you want attractive, yet affordable, siding for your home in Crown Point, Indiana? If so, Rogers Roofing has the perfect solution for you: vinyl siding. Vinyl siding is an extremely popular choice for homeowners across the nation, and it isn't without reason. Vinyl does a great job remaining durable over time, and it looks beautiful—not to mention it has an average lifespan of approximately 30 years.
At Rogers Roofing, we have built our company's foundation on providing an unparalleled customer experience. We have been proudly serving homeowners across the state for over half a century, and we've earned a reputation for being one of the most trusted and reliable home improvement contractors in the area.
Our Insulated Vinyl Siding
Painting your home's siding every few years is exhausting, time consuming, and expensive. That's why many homeowners turn to Rogers Roofing for vinyl siding. We offer a range of vinyl siding colors, and you will never have to worry about painting your siding. Plus, our premium siding is extremely low maintenance and easy to clean.
We install vinyl siding manufactured by the industry-leading company CertainTeed. Our premium siding products come in a variety of designs, including:
Shingle
Shake
Shiplap
Clapboard
Beaded
No matter which design you choose, Rogers Roofing is able to perfectly tailor your vinyl siding to fit your home. We can even alter the texture and width to your liking.
Your Neighborhood Siding Contractor
If you're looking for vinyl siding that will add curb appeal to your Crown Point, IN, home, then look no further than the CertainTeed siding offered by Rogers Roofing. Contact us today to learn more about our products and services.