Best-in-Class House Siding & Installation Services in Dyer, IN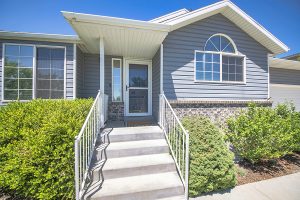 If it's time to replace the damaged or outdated siding on your house in Dyer, you can make a savvy choice by partnering with Rogers Roofing. Since 1968, we have been wowing homeowners throughout Northwest Indiana and Chicagoland with our outstanding house siding products and services, and we would be honored to do the same for you.
You're sure to be thrilled with the sheer variety of house siding offered by Rogers Roofing. We carry a full line of siding products from some of the industry's most well-respected manufacturers—including James Hardie and CertainTeed—and we have an option for every taste and budget. Plus, we have the know-how to do the job right. When your siding is installed by our expert technicians, you won't have to worry about subpar craftsmanship, which can not only mar the appearance of brand-new siding but also impair its performance.
Today's Most Popular House Siding Materials
At Rogers Roofing, we offer the very best in:
Vinyl house siding – Available in myriad styles and colors, this cost-effective option boasts superior weather protection with minimal maintenance requirements.
Fiber cement house siding – Engineered to provide exceptional durability, James Hardie fiber cement is one of the highest-performing siding options available on the market.
Engineered wood house siding – Combining the best characteristics of both wood and vinyl, this siding has the striking appearance of real wood but is impervious to humidity and termite damage.
A Home Improvement Experience That Is Second to None
As home improvement specialists, Rogers Roofing has set the standard for house siding installation in Dyer, IN. In addition to top-quality products and certified installation services, we deliver an unrivaled customer experience.
For more information about our house siding, contact Rogers Roofing today.