Experts Installing Energy-Efficient Windows at Homes Throughout Hammond, IN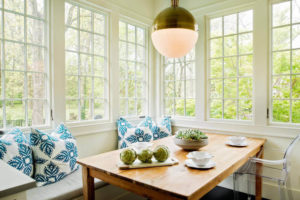 You've likely heard the term "energy efficient" thrown around when discussing home remodeling projects, but do you know what it means? Simply put, being energy efficient means consuming less energy to achieve the same result. So, it only makes sense that homeowners would want more energy-efficient properties. Fortunately, at Rogers Roofing, we can improve your home's thermal performance by installing energy-efficient windows. We source our windows from the well-known manufacturer Ply Gem, and we'd love to show you why so many Hammond, Indiana, homeowners have trusted us to complete their window replacements over the last 50 years.
What Makes Our Windows Energy Efficient?
Our energy-efficient windows are crafted with performance in mind. They feature triple-pane glass, inert gas fills, and insulated frames to help reduce thermal transfer. Plus, our technicians complete all window installations with the utmost precision and care to ensure they are completely sealed and installed flawlessly. That way, you'll benefit from all that our energy-efficient windows have to offer.
Customization Options
We want you to absolutely love your new investment, and we know that each homeowner has different wants, needs, and budgets. So when you partner with us, you'll be able to choose from several window styles, frame materials, interior and exterior colors, and more.
Call Your Local Window Company
If your home can use a boost in its thermal performance, energy-efficient windows are the way to go. Give Rogers Roofing a call today, and we can schedule a day and time for a consultation at your Hammond, IN, home.