Roof Repair Services for Homeowners in and Around Hinsdale, IL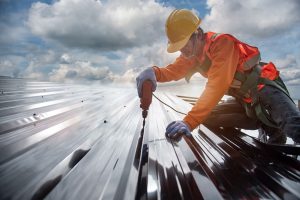 A roof in disrepair can wreak havoc on your home or business. From leaks to missing shingles, expenses can rack up, and if left in poor condition for too long, your roof may have to be replaced entirely. So, before you reach that point, consider partnering with Rogers Roofing for a roof repair.
We perform roof repair services on properties throughout Hinsdale, Illinois, and surrounding communities. Our customers trust us to provide honest and reliable services, and we don't disappoint. If you're looking for a professional roof repair contractor that will make sure your roof looks and operates good as new after your roof repair, then partner with Rogers Roofing.
Experts Who Get the Job Done
Every great roof repair service starts with a detailed roof inspection. Some signs of roof damage are not easily seen from the ground, so our team will complete a full roof inspection to take note of any areas that need repairing. And if your roof damage was caused by a storm, we will even assist you in filing an insurance claim for storm damage repairs.
Once we know exactly where your roof is damaged, we will gather the tools and materials necessary to complete your roof repair and get to work. Thanks to our decades of experience, we have the knowledge necessary to accomplish all roof repairs, no matter how big or small—and if we see your roof's damage is beyond repair, then we can even install a new roof on your property.
Let's Fix Up Your Roof
Even though you may believe your roof's damage is no big deal, completing minor repairs now will save you money in the long run. To get started with your roof repair, contact Rogers Roofing today. We proudly serve homeowners and business owners throughout Hinsdale, IL.