Don't Hesitate to Schedule a Roof Repair Service for Your Home in Oak Brook, IL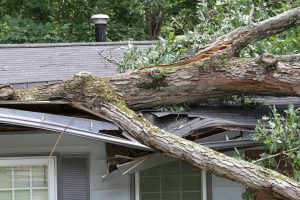 Did the last rainstorm extensively damage your roof? Whether you only had a few shingles blown off or dented flashing from a fallen tree, you may need a roof repair—and the pros at Rogers Roofing are here to help. We have been assisting Oak Brook, Illinois, homeowners and business owners with their roofing projects for more than 50 years, and we know how important it is to ensure your roof is performing optimally before the next significant storm. Don't wait any longer to schedule a roof repair service; turn to the experts at Rogers Roofing.
A Bit About Our Roof Repair Process
When you partner with Rogers Roofing for your roof repair service, we will evaluate your roof and take note of any damage. One of our roofing specialists will create a detailed plan on how to proceed with repairs.
If your roof's damage is too severe for a simple roof repair, we may recommend a roof replacement—but we will only resort to that if it is absolutely necessary. Once your roof repair is finished, you will have a good-as-new roofing system that looks and performs even better than before it was damaged.
Reach Out to Your Local Roof Repair Contractor
While we do offer commercial and residential roof repair services, we also perform roof replacements, siding installations, window replacements, and more. To learn about our services, contact Rogers Roofing today. We look forward to restoring your Oak Brook, IL, home to its former glory.