Roof Inspection Services for Homeowners & Business Owners Throughout Orland Park, IL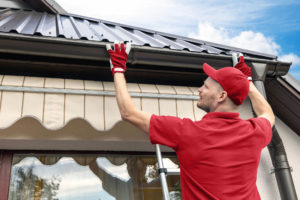 Are you concerned about the current state of your roof? Perhaps you're wondering if it's time to schedule a repair or replacement. Whatever the case may be, Rogers Roofing is the contractor to turn to. Our team of experienced professionals is here to provide you with top-notch roof inspection services that will help you determine if it's time to take the plunge and upgrade your roofing system or simply invest in a repair. We've been helping homeowners and business owners throughout Orland Park, Illinois, for more than 50 years, and we'd love to serve you next.
You Can Count On Our Roof Inspectors
Your roof is not just another component of your home or business; it's an investment that keeps you and your property safe from the elements and other dangers. Our comprehensive roof inspection services are designed to assess the condition of your roofing system, identify any concerns, and help us recommend the most suitable course of action to get your roof back in tip-top shape.
We have extensive experience working with several residential and commercial roofing systems, ensuring that we can handle any roof you may have on your property. A few of the roofs we commonly examine are:
Asphalt shingles
Shakes
Modified bitumen
No matter how complex your roof may be, you can rest assured that Rogers Roofing is fit to handle your roof inspection.
Turn to Your Local Pros
At Rogers Roofing, we believe that a well-maintained roof is vital for the safety and security of your property and loved ones. Don't let small issues become significant problems that could lead to costly repairs or compromised structural integrity. Take proactive steps to safeguard your investment today by calling Rogers Roofing. We look forward to completing a roof inspection at your Orland Park, IL, home or business.