The Residential Roofing Experts Serving Park Ridge, IL, Homeowners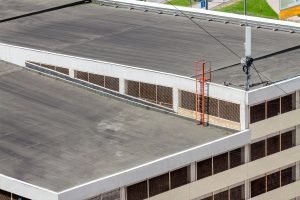 Do you need to schedule a roof replacement for your home, but you're dreading the replacement process? Residential roofing projects are notorious for being lengthy and invasive, but at Rogers Roofing, we do everything we can to ensure a smooth, stress-free experience for you and your family. We have been serving homeowners throughout Illinois for more than half a century, and with our many years of experience and premium roofing systems, you can rest assured that your Park Ridge residential roofing project is in good hands.
Roofing Systems for Every Homeowner
At Rogers Roofing, we install two different roofing systems: asphalt shingles and cedar shakes. Each has its own advantages, and regardless of which option you pick for your home, you will love the outcome.
State-of-the-Art Asphalt Shingles
Architectural shingles are extremely popular due to their minimal maintenance requirements and extreme weather resistance. With this residential roofing system, you won't have to worry about algae growth, impact damage, or heat penetration.
Rustic Cedar Shakes
If you prefer a wood roofing system that provides top-notch protection and energy efficiency, look no further than cedar shakes. This environmentally friendly roof will add natural beauty to your home and boost its curb appeal.
Learn More About Your Local Residential Roofing Company
Now that you know a bit more about our residential roofing systems, do you feel as though we're the experts best suited for your roof replacement? If so, give Rogers Roofing a call. We would love to transform the look of your Park Ridge, IL, home with a gorgeous new roof.