Durable Vinyl Siding for Homes in Park Ridge, IL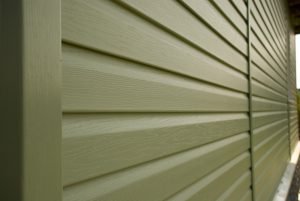 Are you looking for beautiful yet durable siding for your Park Ridge, Illinois, home? If so, vinyl siding may be the perfect solution. While there are many residential siding options on the market, few can compete with the advantages of vinyl siding. It is a low-maintenance option that can be fully customized to your wants and needs—and the professionals at Rogers Roofing can install it.
Vinyl siding is a dream come true for homeowners who want a stunning home without busting out the paint and paintbrushes. This siding doesn't require any painting, and it is extremely low maintenance and easy to clean. Additionally, it has a lifespan of about 30 years, and it is nearly indestructible. With Rogers Roofing's vinyl siding, your home will be well-protected against day-to-day wear and tear and harsh weather conditions for many years.
Our CertainTeed Vinyl Siding
At Rogers Roofing, we offer premium siding products manufactured by the industry-leading company CertainTeed. You can choose from our wide selection of siding designs, which include:
Clapboard
Shiplap
Beaded
Shake
Shingle
And no matter which design you choose, we can tailor your vinyl siding to perfectly fit your home. We can even alter the width, texture, and color to your liking.
Professionals Who Get the Job Done
Are you ready to increase your home's curb appeal and never have to paint again? With vinyl siding installed by Rogers Roofing, you can get that and more. We are a certified CertainTeed siding contractor, and we have had extensive training about how to properly install vinyl siding on homes throughout Park Ridge, IL. Contact us today for more information.