Premium Engineered Wood Siding for Homes in Schererville, IN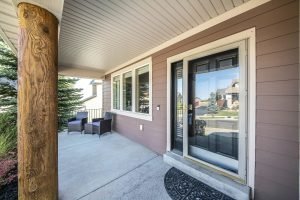 Rogers Roofing—a trusted siding contractor that's been serving customers since 1968—is pleased to make LP® SmartSide® engineered wood siding available to homeowners across Schererville, Indiana. Our experienced technicians, all of whom are full-time company employees rather than subcontractors, have the training and skills needed to ensure a precise siding installation at your home.
The Benefits Offered by Engineered Wood Siding
When you started shopping for siding, you might have planned to just go with "regular" wood siding. In actuality, engineered wood siding—which is made from treated wood strands, adhesive resins, and water-resistant waxes—is a far superior alternative. When compared to traditional wood siding, engineered wood siding requires far less maintenance.
Without regular repainting or re-staining, traditional wood siding can warp, rot, and support mold growth. Engineered wood siding, on the other hand, doesn't require anywhere near as much work, and is also considerably more affordable. Plus, the engineered wood siding we carry, in particular, is treated with zinc borate to prevent infestations by termites and other pests.
Schedule a Free Consultation
Are you interested in having engineered wood siding installed on your Schererville, IN, home? If so, contact Rogers Roofing today and ask to schedule a complimentary in-home consultation. We'll visit your home twice—on the first visit, we'll inspect your siding, take some measurements, and speak with you about your siding needs and budget; and on the second visit, we'll discuss the installation in greater detail and provide you with a free, no-obligation estimate. We look forward to meeting with you and helping you design the ideal engineered wood siding for your home.