Metal Roofing is a Durable Option for St. John, IN, Residents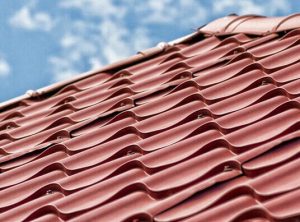 Metal roofing is an increasingly popular roof replacement option among homeowners in and around St. John, IN. And it's easy to see why. The metal roofs that are on the market today feature an exceptional level of durability and come in numerous attractive options. You can find a steel roof that is designed to look like traditional clay tiles, gorgeous slate, or rustic wood shakes and shingles. The combination of beautiful aesthetics and long-lasting durability make metal roofing systems a smart investment for discerning homeowners.
Rogers Roofing is Your Source for Metal Roofing Systems
At Rogers Roofing, we proudly offer and install metal roofing systems to homeowners in St. John, IN, and all surrounding areas. With decades of experience providing exterior renovations, including roof replacement services, we are your source for top-notch roofing products and exceptional workmanship. When you choose us to install a new steel roof on your home, you can expect:
A free consultation to discuss your options, take measurements, and determine which type of roof will best suit your needs and aesthetic preferences
Expert advice on the features of metal roofing systems, including their durability, aesthetic appeal, low-maintenance qualities, and energy efficiency
Professional installation by trained and certified technicians who will ensure the highest level of craftsmanship goes into installing your new metal roof
Exceptional customer service from start to finish, as we strive to make your metal roof installation project as seamless and pleasant as possible for you
Warranty protection that covers both the workmanship and the new roof itself to provide you with complete peace of mind in your investment
If it's come time for a roof replacement project at your home in or near St. John, IN, contact Rogers Roofing to learn more about our metal roofing options. Financing is available to qualified homeowners.