Enhance & Protect Your Home in St. John, IN, With Wood Siding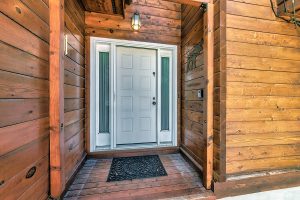 Could the exterior of your home in St. John, Indiana, use a boost in terms of appearance? Are you interested in upgrading your siding? Do you love the distinctive texture and character of real wood? If you answered yes to all three questions, you can turn to Rogers Roofing for an ideal solution. We're pleased to offer the very best in engineered wood siding. Available in a wide variety of colors, stains, textures, finishes, and cuts, this unique product is an excellent alternative to traditional cedar or redwood siding. It offers the eye-catching aesthetic of real wood—without the prohibitive upkeep requirements.
When newly installed, real wood siding is undeniably gorgeous. But because wood is a porous material that continually absorbs moisture, ongoing maintenance is required to preserve its appearance. For instance, wood must be frequently stained or painted to keep it from rotting, warping, and succumbing to unsightly mold growth.
How Does Engineered Wood Siding Improve on Real Wood Siding?
Engineered wood siding is made of real wood fibers, which are mixed with resins and firmly bound together during a pressurized heating process. The resulting material, which is exceptionally strong and durable, is then coated with wax and treated with zinc borate, making it highly resistant to moisture, mold, mildew, and pests. It can also endure extreme temperature fluctuations without warping.
If you're looking for a low-cost, low-maintenance siding option for your home in St. John, IN, but you are unwilling to compromise on the gorgeous aesthetic of real wood, engineered wood siding is the way to go. To learn more, contact Rogers Roofing today.