Replacement Windows for Homeowners in St. John, IN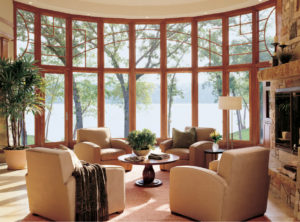 It's time to invest in replacement windows when your existing windows are cracked, faded, sagging, drafty, or difficult to open and close. At Rogers Roofing, we've been providing replacement windows and other home renovation services to homeowners in St. John, IN, and throughout the region since our founding in 1968. We know all the ins and outs of replacement windows, and we'll be happy to help you find the perfect type of windows for your home and then professionally install them for you.
Benefits of Our Replacement Windows
At Rogers Roofing, we're proud to offer aesthetically pleasing and high-performing window options from trusted manufacturers like PlyGem and Marvin. These trusted window brands produce a wide range of window styles, all of which you can expect to be:
Energy efficient – With features like triple-pane glass, inert gas fills, and insulated frames, your replacement windows will help reduce thermal transfer so that your home's energy efficiency improves.
Durable – The windows we offer and install feature a high level of craftsmanship and are built with durable materials to ensure long-lasting performance in your St. John, IN, home.
Customizable – In addition to having numerous window types available to choose from, you'll also be able to select the dimensions, colors, and finishes that best suit your preferences.
Professional installed – Our trained and certified technicians will adhere to all best practices to ensure that no matter which options you choose, your new windows will be installed with exacting precision for long-lasting beauty and performance.
Get Started with Rogers Roofing Today
Ready to get started exploring your options for replacement windows? Contact Rogers Roofing today to schedule a free consultation about having new home windows installed at your home in or near St. John, IN. Financing is available for qualified homeowners.