Your Source for Premium Garden Windows in Hammond, IL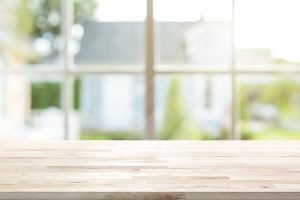 Garden windows are a great option for any kitchen or living space that adds light as well as decorative storage space. With shelving and side-ventilation, garden windows are the perfect place to hold plants, pictures, or any other decorative items to add a personal touch to your home.
If that all sounds good to you, turn to the window installation experts at Rogers Roofing for all of your garden window needs. We've been trusted by homeowners in and around Hammond, Illinois, for over half a century, and we think you'll see why after experiencing our garden windows for yourself.
Benefits of Garden Windows
Whether you're replacing an existing one or having one installed for the first time, a garden window is a unique feature that you don't see in every home. Along with bringing in light and clear views of the outdoors, they are also a striking visual element on their own. Not only that, but what you place inside of your garden window allows you to take full decorative control of the window space. Exclusive elements of garden windows include:
Outward projection that adds dimension
Operable panels on both sides to provide ventilation
Ability to act as a year-round greenhouse for your choice in plants
Exceptional display space full of customizable opportunities
The best part about having your garden windows installed by us? With our long-standing reputation and premium materials, you know your windows are built to last.
Get Started Today
Garden windows are the perfect element to add natural light as well as style and dimension, so why not get started on having a new garden window installed at your Hammond, IL, home? Contact Rogers Roofing today, our friendly team will be happy to schedule a consultation at a time that works best for you.