Shingle vs. Tile Roofing Materials
Oct 05, 2021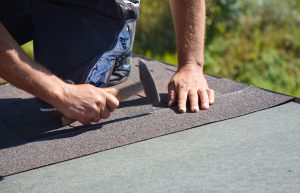 If your roof needs to be replaced, one of the first things you'll have to decide is what type of roofing you'd like to have installed. Asphalt shingle and tile are two of the most popular options on the market, but how do they compare, and which one is the right choice for your home? We've got the answers you need.
It's true that tile roofing complements certain types of homes, such as those with a Mediterranean- or Spanish-inspired style. But for many homeowners, asphalt shingle roofing is the far superior option. One of the main disadvantages of tile is that it's very heavy, which means that it requires considerable structural reinforcement for support. Plus, when compared to asphalt shingles, tiles are more:
Expensive
Brittle
Likely to crack
Prone to moss growth
Difficult to install
The Roofing Contractor to Choose in Chicagoland & Northwest Indiana
If you're ready to move forward with a roof installation, turn to Rogers Roofing. We're a family-owned and -operated home improvement company that's been serving local homeowners since 1968. Our factory-trained technicians skillfully install a variety of roofing materials, including CertainTeed asphalt shingles. As a CertainTeed SELECT ShingleMaster™ roofing contractor, we're able to offer the CertainTeed 5-Star extended warranty, which provides 50 years of coverage and is fully transferable.
Contact Rogers Roofing today to request a complimentary consultation at your Chicagoland or Northwest Indiana home. We'll be happy to answer your questions and help you determine which roofing material will best serve your specific needs.