Need a New Roof for Your Home in Hammond, IN? We Install World-Class Asphalt Single Roofing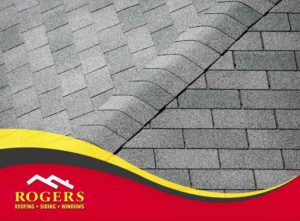 Are you ready to replace the roof over your home in Hammond, Indiana? There's no denying that a new roof is important—and also a big investment. Therefore, you'll want to entrust your project to a qualified, proven, and reputable contractor. Work with Rogers Roofing. In business for more than half a century, we take the worry out of roof replacement for our customers.
We Install Best-In-Class Asphalt Shingle Roofing
Asphalt shingles are the most popular roofing material used on homes in Chicagoland and throughout the rest of North America, and for good reason. Designed to produce a new roof that will protect a home through decades of weathering with minimal upkeep, asphalt shingles are available in many attractive styles, including shake, slate, and tile.
At Rogers, we're proud to install asphalt shingle roofing from industry-leader CertainTeed. Through the use of modern engineering techniques that capitalize on the dynamic properties of asphalt, CertainTeed produces best-in-class roofing shingles to create a new roof that will:
Resist algae growth
Stand up to damaging hail
Deflect the heat of the sun
As a CertainTeed SELECT ShingleMaster™—a credential awarded to select companies that specialize in roofing—Rogers is one of the few contractors that can offer the CertainTeed 5-Star extended warranty on a new roof. This non-prorated, transferrable warranty backs our workmanship for 25 years and the roofing shingles for 50 years, including 100% of the related material and labor costs.
We're Changing the Image of the Roofing Industry One Project at a Time
In general, the roofing industry has a poor reputation among homeowners. Rogers was founded with a goal to change that. Our company mission is simple: We offer quality products, a certified installation, and customer experience that is second to none. That's why we have become one of the most referred roofing contractors in Hammond, Northwest Indiana, and all of Chicagoland.
If you're ready to talk about a new roof for your home in Hammond, IN, Rogers Roofing is ready to listen. In addition to asphalt shingle roofing, we also offer rugged metal roofing from CertainTeed. Contact us to request a consultation today, and receive a free quote for your project.