Calumet Park, IL Roofing Contractors You Can Trust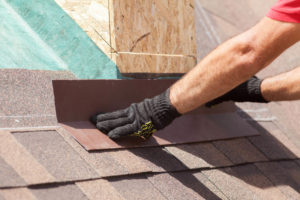 Don't let the windy city do any further damage to your roof. Since 1968, the professionals at Rogers Roofing have proudly serviced the Calumet Park, IL community. Our family -owned and -operated company is committed to flawless craftsmanship and excellent customer service.
Our roofing contractors are skilled in residential and commercial roofing projects. Whether your roof has suffered damage from the harsh elements or is just showing general signs of age, our roofing contractors are up to the challenge. They can repair and install shingles, concrete tile, metal roofing, low-slope roofs, and more. We also work on other exterior projects, including siding, guttering, and energy-efficient windows.
Servicing Calumet Park, IL
We understand that an exterior remodeling project is a big investment. That's why our experienced team diligently works on each project so you receive premium results. We also only work with trusted manufacturers, including CertainTeed and Vande Hey Raleigh, to ensure your project is only completed with high-quality materials that are built to last.
Additionally, since we are certified with CertainTeed, Rogers Roofing can provide you with the best lifetime warranty coverage available.
Proving we produce unparalleled work in the Calumet Park area, we have been recognized by the Better Business Bureau with an A+ ranking — a claim that few roofing contractors can make.
Rogers Roofing is part of the Certified Contractors Network (CCN), which is dedicated to homeowner satisfaction for every project. Our experience, combined with recognition in our field, showcases the excellent work we put into every project.
Get a FREE Quote on Roofing, Siding, Windows & More in Calumet Park, IL
Prepare your home for the windy city and contact Rogers Roofing today. You can give us a call at 219-933-9145 or 773-768-3022, or submit an online request to schedule a FREE estimate for your Calumet Park, IL home. We look forward to working with you.