The Very Best in Siding for Your Home in Calumet Park, IL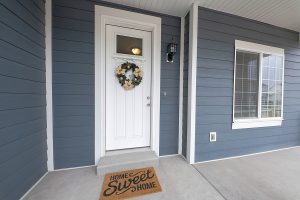 If you are searching for a reputable contractor to replace the siding on your home in Calumet Park, Illinois, you've found one! Established in 1968, Rogers Roofing has earned a stellar reputation as a siding contractor, and we're proud to provide our customers with top-of-the-line products and flawless installations. We know that changing the true essence of your home's exterior is a significant investment, and we will ensure that you have a positive experience while doing so.
Find the Ideal Siding for Your Home
We offer several types of premium siding, including CertainTeed vinyl siding, James Hardie fiber cement siding, and LP® SmartSide® engineered wood siding. So, how do you choose? If you're unsure, you can enlist the help of the pros at Rogers Roofing. We have extensive experience, and we're passionate about siding. We know that for a homeowner, the process of picking a new siding style and color can be fun and exciting. But it can also be a bit intimidating, especially when you consider the size of your home and the impact of siding on its curb appeal. No worries, though—we have you covered!
When choosing new siding for your home, we suggest that you consider:
Your home's architecture, which can help you identify its "true" color palette
The siding on other similar homes in your neighborhood
Your favorite color samples at different times of day (colors can look vastly different under different lighting conditions, so you'll want to choose something that will look good any time of day and night)
Your budget
In addition to enhancing the appearance of your home with siding, you'll want to preserve its structural integrity. The best way to do so is to work with a qualified contractor.
Let's Get Started!
Contact Rogers Roofing today. We provide complimentary consultations to homeowners in Calumet Park, IL, and we'll be happy to arrange a convenient time to visit your residence. We can't wait to show you firsthand what makes us one of the top siding contractors in this region.