The Roofing Contractor of Choice for Homeowners & Business Owners Across Downers Grove, IL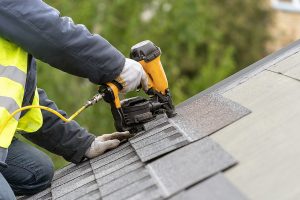 Did the last storm do irreparable damage to your business's roof? Or maybe you are no longer in love with the roof on your home. No matter what the case may be for you, Rogers Roofing is ready to help. We have been in business since 1968, and as one of the most experienced roofing contractors in Downers Grove, Illinois, you can count on us for top-notch roof installation, repair, and inspection services.
Our Services
We partner with some of the top-performing manufacturers in the industry to bring you high-quality, beautiful roofing systems that will make a great addition to your residential or commercial property and keep you and your family safe for many years to come. We offer asphalt shingles, cedar shakes, and modified bitumen flat roofs from the likes of CertainTeed, Malarkey, and DaVinci Roofscapes.
Additionally, if you're in search of other remodeling services to revamp the entirety of your property's exterior, you can count on us. We'll be happy to work with you to replace your house siding, windows, doors, seamless gutters, gutter guards, skylights, and more. For a roofing contractor that does it all, turn to Rogers Roofing.
The Rogers Roofing Team
A roofing contractor learns a lot when they've been in business for more than half a century, and Rogers Roofing is no exception. Through countless residential and commercial roofing projects, we have learned the ins and outs of the roofs we install and what systems work best for Downers Grove, IL, homes. To get started with your roof replacement or repair, give Rogers Roofing a call today. We look forward to working with you.