Invest in Residential Roofing Services From the Experts Munster, IN, Homeowners Trust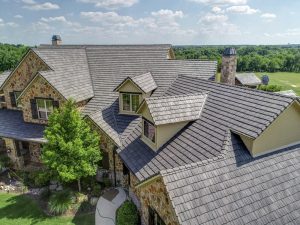 Whether your home's roof is looking shabby and worn down or it's simply outdated and unattractive, it may be in your best interest to invest in a new roof. At Rogers Roofing, we offer residential roofing services to homeowners in and around Munster, Indiana. We install premium roofs from some of the top manufacturers in the industry, including Malarkey and CertainTeed, and with our decades of experience, we are certain you'll be happy with your roof replacement. After all, in addition to improving the curb appeal of your home, our roofs will keep you and your property safe for many years to come.
CertainTeed's Architectural Shingles
Asphalt shingles make an excellent residential roofing choice for homes because they offer high performance at a low price point. Plus, they are attractive and long lasting, so you won't have to worry about investing in a new roof for many years.
Rogers Roofing is a CertainTeed SELECT ShingleMaster™, meaning we are one of the few companies that can offer the CertainTeed 5-Star extended warranty. This warranty is transferable and will cover your new roof for 50 years against any faulty shingles.
DaVinci Roofscapes' Cedar Shakes
If you prefer a roofing system that is eco friendly and made from natural resources, then cedar shakes are a fantastic option for you. This roof is highly resistant to harsh weather conditions, extremely energy efficient, and attractive to boot.
Contact Us Today
For expert residential roofing services that will completely transform the look of your home, look no further than the pros at Rogers Roofing. Call us today. We proudly serve homeowners in and around Munster, IN.