The Longstanding Roofing Company in Schererville, IN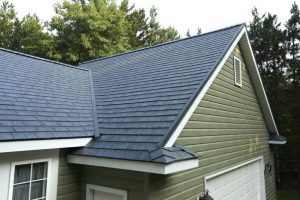 At Rogers Roofing, the foundation of our company is in our name. Offering superior residential and commercial roofing options in Schererville and throughout Indiana for decades, Rogers Roofing has experience and longevity that other roofing companies simply can't claim. Our durable roofing systems provide exceptional beauty and protection, and we pride ourselves on our top-notch installations and roof storm damage repair services for a result that's built to last. Partner with us as your roofing company and experience home improvement the way it should be.
Our Roofing Company Has Options You Need
Your roof is one of the most important ways you can add value to your home. Along with being the primary protection for your home or business, your roof also the perfect feature to create an attractive look that improves curb appeal and suits your aesthetic preferences. Our roofing company carries several high-performance roof styles from industry-leading manufacturer CertainTeed, ensuring your roof provides you with remarkable durability and energy efficiency. Whether you select dynamic asphalt shingles or sturdy metal roofing for your roof replacement, a few of the benefits of the CertainTeed products we install include:
Outstanding energy efficiency thanks to materials that deflect the heat of the sun to reduce the strain on your HVAC system as it works to cool your home during those hot summer days
Low maintenance requirements for decades of reliable performance with minimal periodic cleaning
Resistance to algae growth as well as damage from hail and other elements throughout all seasons
Customizable style options to create a roof that is perfectly suited to your needs, including extensive design and color options as well as shingles available in shake, slate, and tile styles
Get Started Today
If you're ready to partner with a roofing company and begin your roof repair or replacement project, contact Rogers Roofing today. Request your consultation and find out for yourself why we're one of the most referred to roofing companies in Schererville and throughout Indiana.