Reliable Roof Repair Services for Your Home in St. John, IN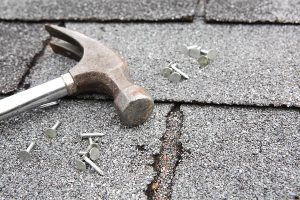 Does the roof on your home need to be repaired? Whether the damage was caused by normal wear and tear or a recent storm, you can trust Rogers Roofing to get the job done right. We're a family-owned and -operated home improvement company that's been serving customers since 1968—during which time we've completed more than 25,000 projects—and we're pleased to offer reliable roof repair services in St. John, Indiana, and the nearby communities.
Why Choose Us for a Roof Repair?
You can feel confident entrusting your damaged roof to the specialists at Rogers Roofing. Our decades of industry experience have taught us all there is to know about roof repairs, and our skilled technicians will draw on that knowledge to recommend a solution that's tailored to your specific needs. Our team's unparalleled workmanship helps us maintain an A+ rating with the Better Business Bureau.
In addition to first-rate work, we also offer top-notch service, going above and beyond to ensure that the roof repair process is as easy as possible for our customers. We'll answer any questions you may have about what the repairs will entail, and if your roof was damaged in a storm, we'll even help you file an insurance claim to ensure that the carrier takes your claim seriously.
For More Information
If you'd like to hear more about the roof repair services we offer in St. John, IN, contact Rogers Roofing today. We'll be happy to provide you with more information and schedule a time to visit your home and assess the damage to your roof. We understand how stressful it can be dealing with roof damage, but you can rest easy knowing that your home is in the most capable hands.