Roof Installation Services for Homeowners in St. John, IN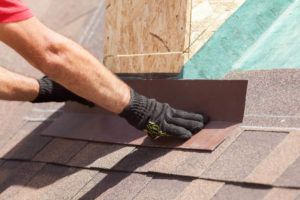 Your roof plays an important role in keep you and your home protected from the elements. So, if your roofing system is missing shingles, showing signs of wear or damage, or is simply past its lifespan, it's time to invest in a new roof. At Rogers Roofing, we are proud to offer top-notch roof installation services to homeowners in St. John, Indiana, and all nearby communities. Since 1968, we have been dedicated to providing exterior renovation services, and we have the expertise to ensure you receive a premium roofing system that's installed with exacting precision.
Rogers Roofing Keeps Your Best Interests in Mind
When you choose Rogers Roofing for your roof replacement project in St. John, IN, you can be confident that you're working with a highly experienced and professional exterior renovation company. From the products to the service to the end result of your new roof, you'll know you're in good hands from start to finish.
As a CertainTeed SELECT ShingleMaster™, we're not only able to offer you some of the best roofing systems on the market, but some of the best warranty guarantees as well. Our special CertainTeed designation means we're able to offer you an exclusive 5-Star extended warranty from CertainTeed that covers 25 years of workmanship as well as 50 years on your roofing shingles. With a guarantee like that, you can be completely confident that a roof installation project from Rogers Roofing will be second to none.
We also pair our top-notch roofing products and installation services with customer service that is second to none. We strive to provide you with a pleasant and seamless experience throughout the entire roof replacement, storm damage repair, or shingle replacement, including any commercial roofing services.
If you're in need of a new roof for your home in St. John, IN, or a nearby community, contact the experts at Rogers Roofing today. We also offer financing to help make your roof installation project easier.