We Skillfully Inspect & Repair Roof Storm Damage in St. John, IN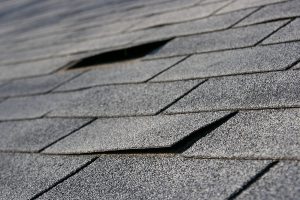 If a bad storm recently rolled through St. John, Indiana, it would be a good idea to have your roof checked for damage. Sometimes, roof damage is obvious, such as blown-off shingles or water dripping through the ceiling. But other times, an issue that is imperceptible to the untrained eye—such as slight moisture intrusion—could lead to big and costly problems down the road. Therefore, it's best to stay off your ladder and leave the roof inspection process to a professional: Rogers Roofing.
How We Can Help in the Aftermath of a Storm
As a full-service roofing company that has been serving residential and commercial customers for more than five decades, Rogers Roofing has the skills and experience necessary to find and address any type of roof storm damage. We'll get your roof back into tip-top shape in no time! To begin, we'll send an experienced technician to your property to complete a comprehensive inspection of your roof. Once complete, we'll review our findings with you, answer your questions, and explain your options for addressing any damage we found.
Rogers Roofing can repair virtually any kind of roof, including asphalt shingle, metal, and commercial flat roofing. And if you opt to replace your roof, we can perform a professional roof replacement using the industry's best materials to ensure a new roof that is durable, energy efficient, and aesthetically pleasing. No matter the scale of your roof storm damage, we have you covered!
Contact Us Today
After a storm, don't delay—turn to the experts at Rogers Roofing. We can expertly inspect your roof for storm damage and provide any repair or replacement service you need. Contact us today to request a consultation at your home or business in St. John, IN.