What You Need to Know About Submitting a Hail Damage Insurance Claim
Mar 31, 2021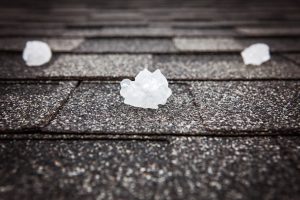 Residents of the Chicago, Illinois area are no strangers to hail or the damage it can cause to a roofing system. When Mother Nature throws a curveball and your roof is in need of repairs because of it, the next steps are crucial. After the storm clears and your roof has sustained damage, it's important to:
Note the date – Submitting a hail damage insurance claim will require you to know the date of the storm. Retaining any photos or images of the storm can also be helpful.
Get a professional opinion – Perhaps the most important step in the hail damage insurance claim process is getting an opinion from a professional roofing company. A company like Rogers Roofing can perform a comprehensive roof inspection and work with you through the insurance claim process to ensure a fair payout.
File the claim – Now that you've collected the necessary information and have a qualified roofing company on your side, it's time to call the insurance company and file your claim.
Get to work – Once your claim is approved, let your roofing company handle any necessary repairs or replacements. This part may feel stressful, but a trusted roofing company can ensure your roof is back in optimal condition—just make sure you submit the contractor costs to your insurance company after the work is done.
The Roofing Company to Trust
If a hail storm has recently caused damage to the roof at your Chicago area property, turn to the industry experts at Rogers Roofing. As roofing experts with more than 100 years of combined experience, we have the skills and expertise to handle your roof with the utmost care and precision. We can perform a thorough roof inspection to assess the hail damage to your roof and identify it per insurance company guidelines. Plus, we only use the highest quality materials from industry-leading manufacturers, so you can trust that your new roof will be built to last through whatever the Illinois weather throws at it. Contact Rogers Roofing today to get started.