Our Service Areas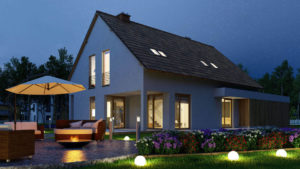 If you are interested in starting an exterior home remodeling project, turn to the professionals at Rogers Roofing. We have been in business for over 50 years, building experience in the industry and establishing a trusted reputation throughout Chicagoland and Northwest Indiana.
As roofing contractors, we are skilled in installing top-of-the-line roofing, siding, gutters, and windows—all provided by excellent manufacturers. Our team of experts understands the financial investment of a home exterior remodeling project, which is why we only go with brands that deliver durability, longevity, and quality.
Rogers Roofing aims to provide your home with notable craftsmanship and seamless installation. In order to do this, our team is well trained, and holds the title of certified CertainTeed SELECT ShingleMaster™ roofing contractors. This is the top CertainTeed roofing credential, representing the highest standards of excellence, quality, and knowledge in the shingle roofing industry.
Additionally, we were honored by the Times of Northwest Indiana as Best of the Region in 2017 and 2018, and hold an A+ ranking with the Better Business Bureau. These recognitions showcase our unparalleled service and excellent work.
If you are located in Chicagoland or Northwest Indiana, and have interest in an exterior remodeling project, Rogers Roofing is the company to call. We proudly service homeowners and businesses in the following areas:
Before starting your next project, Rogers Roofing will begin with a free on-site consultation. During this process, one of our experts will discuss your needs, goals, budget, and options. From there, our team will also inspect your home, so we have a full understanding of how to tackle the project.
Following the first consultation, we will return to your home and review the project in greater detail, addressing questions and concerns, and providing you with a quote.
To learn more about the roofing, siding, windows, gutters, gutter protection, and skylights we install throughout Chicagoland and Northwest Indiana, contact us today!